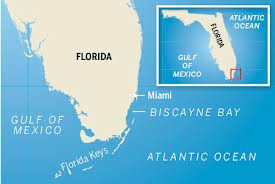 Biscayne Bay, near Miami, is the setting for the
Harmonium
poem, "Homunculus et La Belle Etoile," although, of course, the sense of concrete geographical location gradually vanishes from the poem. The poem was first published in 1919.
In 1916, Stevens stayed at a hotel across from the Royal Palm Park in Miami. The photo below from the modern James Royal Palm hotel, overlooking Biscayne Bay, will give a sense of the view that Stevens might have enjoyed.
Curiously, a letter to Elsie takes this 1916 trip to Florida as an opportunity to rant against the contemporary festivals surrounding Easter.
"There is a church on the corner. In the quiet air of the neighborhood the voices of the choir are as audible as they used to be at Reading. Unfortunately there is nothing more inane than an Easter carol. It is a religious perversion of the activity of Spring in our blood. Why a man who wants to roll around on the grass should be asked to dress as magnificently as possible and listen to a choir is inexplicable except from the flaggelant [sic] point of view. The blessed fathers have even taken the rabbit, good soul, under their government." (Letters 193)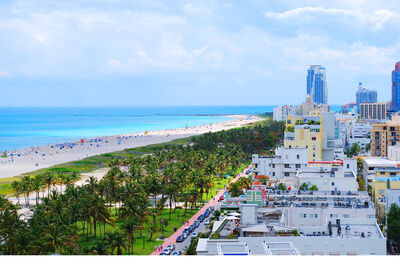 This rant against the activities of Miami during Easter might have inspired the twin poles of the 1919 poem. The light from the evening star, "Good light for drunkards, poets, widows/ And ladies soon to be married," might have proved a fertile pagan contrast to mundane, ossified Christianity, presented as "the ultimate Plato."